Pearl Stone Partners is always looking for talented individuals to add to the team of house directors working at Alpha Chi Omega chapter facilities across the U.S.!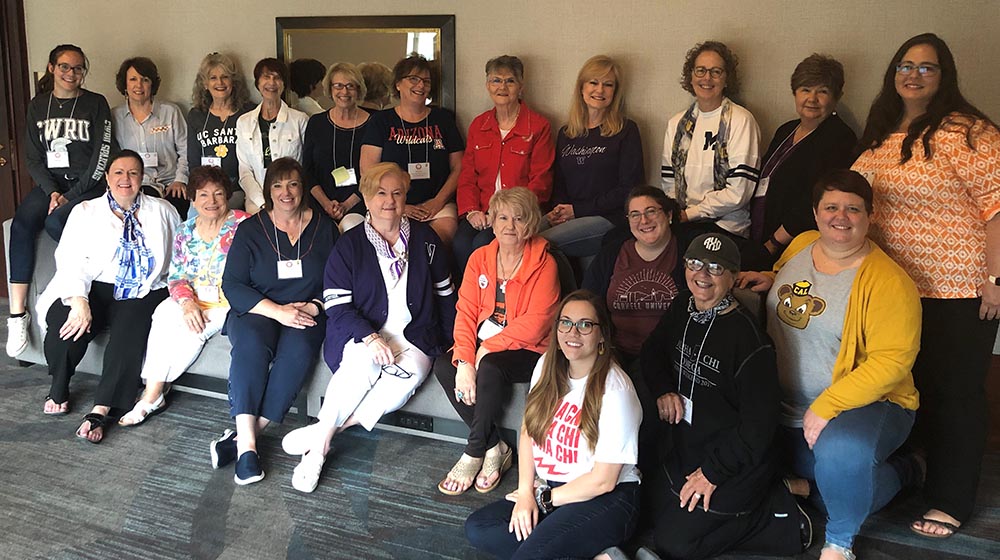 What does a house director do?
A Pearl Stone Partners live-in house director supports the Alpha Chi Omega chapter member experience through work at the facility and with collegiate members and their advisors. The house director works to create an inclusive environment for all members that promotes safety, well-being, positive community relations and member engagement.
The house director is also responsible for managing and overseeing the day-to-day operations of the physical premises of the chapter facility, including the supervision and direction of other facility employees and work with vendors and contractors. The house director should communicate appropriately with the facility owner, either Alpha Chi Omega's National Housing Corporation (NHC) or a Local House Corporation (LHC).
Pearl Stone Partners employs house directors on a full-time, part-time, or seasonal basis – depending on chapter and/or facility needs. Some house directors may supervise other Pearl Stone Partners employees - cook, housekeeper, server, etc.; other house directors will instead liaise with outsourced services.
In addition to competitive pay, Pearl Stone Partners house directors enjoy a private suite (with parking available at most locations), access to delicious meals, engaging training and networking opportunities, and much more.
Interested,  but not ready to commit to a full school year?
Pearl Stone Partners is always looking for qualified candidates to add to our substitute roster! Email us to learn more about substitute opportunities in your area!
Rho (University of Washington)
Epsilon (University of Southern California)
Zeta Lambda (University of Virginia)